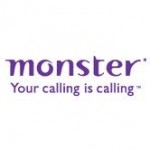 The once 800 pound Gorilla in the Internet Job Search Market, Monster.com, is slowly coming to the end of it's life.
On December 4th, 2013,Monster started laying off hundreds of employees, and abandoning some international markets.
As a pioneer in the Internet Recruting and Internet Job Search industry, I've always lived and worked under the "Monster Cloud". Monster has always been a big force in the industry, until the last 5 years.
Personally, I think founders bring a lot of focus and vision to a company. When they leave, a lot of that time, their vision leaves with them.
Think of Apple without Steve Jobs… (the thought of the Skully years… comes to mind.. well now too.)
Microsoft without Bill Gates…
Oracle without Larry Ellison, or
Starbucks without Howard Schultz?
Amazon without Jeff Bezos?
LinkedIn without Reid Hoffman
and of course, Facebook without Mark Zuckerberg.
That's how I think of Monster without Jeff Taylor.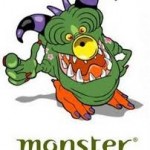 Taylor orchestrated the early years of Monster. He helped define Monster, and Internet Recruitment. He "crossed-the chasm" with Monster and brought Internet Recruiting into its existence.
The vision grew, and then was backed by bigger money, went public and continued to grow and scale up. The disruption of the "Print Classifieds" and transformation to "Internet Recruiting" was based on the single premise of creating a central portal to post your resume where employers could find you, and you could find employers with job openings.
Once the disruption was complete, the bean counters and Wall Street took over. Corporate money came in and innovation went out. Jeff left. That was August of 2005, and Monster has been slowly dying from that day forward.
Innovation was no longer a part of the corporate culture.
Instead, innovation became a line on the Balance Sheet, outsourced or purchased.
Without a vision, Market penetration and revenue became the game.
Monster went on to try to innovate through "acquisition", which is a very difficult when it comes to your core company vision and technology.
That lead to several highly funded Venture startups whose sole exist strategy was "buyout-by -Monster" and other strange acquisitions.
* Tickle, an early social media site, $100 million, by Rick Marini, now Founder and CEO of Highly-funded, Branchout
* HotJobs, purchased from Yahoo, $245 Million, (essentially job seeker and client acquisition purchase)
* FlipDog, technology acquisition
* AffintyLabs, Social Networking platform, $61 Million
* Trovix, a Search Technology company, purchased in 2008, for $72.5 Million.
Some of the acquisitions made perfect sense.
Integrating these technologies into the Monster Brand, again, without a vision and real leadership, became almost impossible. Trovix, for example had great semantic search technology, that Monster purchaed in 2008. It took over 4 years for Monster to integrate the semantic technology they purchased into their core product. Monster's 6Sense'Ñ¢, was finally launched in 2012.
By then, Monster executives were hanging out on Long Island going over the "Next Deal", while a little company in Mountain View, with an idea, passion, a great set of founders, and access to money, was working away at the next disruption… LinkedIn.com.
While I have only met Jeff one time, from what I know about the early days, Jeff was definitely a character. You might have loved him or hated him, but he did have a presence and he built a highly successful company out of that energy.
Monster may not have always been out front on a lot of technologies, but they have adopted and continued to use their big international presence to continue to push the envelope of Internet Recruiting.
Unfortunately, I think a lot of people in New York are learning that Innovation isn't something that can be purchased.
Innovation created and killed Monster, nothing else.
Just my $.02.
What do you think?
Leave a comment below, or use the buttons below to "Like" or "share" this post on Facebook, LinkedIn, Twitter, or Google+.
Please follow and like us: