Glassdoor.com, the website that made it OK to rant ("or praise") about you're current and former employers, just announced it has closed another $50 Million venture round.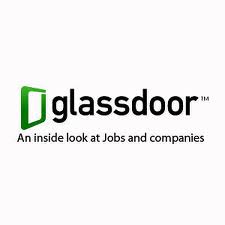 This brings the total investment to over $93 million, in 6 years.
The company reports 22 Million members from over 190 different countries.
Compete.com shows monthly user visits of 3 Million.
What's clear is that Glassdoor.com has invested heavily in creating an integrated Internet marketing campaign that leverages social media distribution to gain backlinks for their SEO strategy.
It's clearly paying off.
* 62 million webpages indexed in Google
* 59,000 top 10 landing pages in Google
* 479,075 total backlinks
* 9,865 backlinks from unique domains
* 4,988 new backlinks


Glassdoor's content marketing, blogging, and social media campaigns are top notch.
While Indeed was gaining SEO traction with aggregated job postings (Glassdoor is also doing this, but to a smaller scale), Glassdoor has been building a user-based content hub, like LinkedIn.
Their social stats:
* 11,447 unique pages linked from Facebook, and over 950,000 total links from Facebook alone.
* 2,732 pages linked from Twitter.
* 4,382 pages linked from Google+.
* 886 pages linked from LinkedIn.
* Stats from SearchMetrics.
What do you think?
Does Glassdoor have a big enough business plan, and user base to take on LinkedIn?
Please follow and like us: